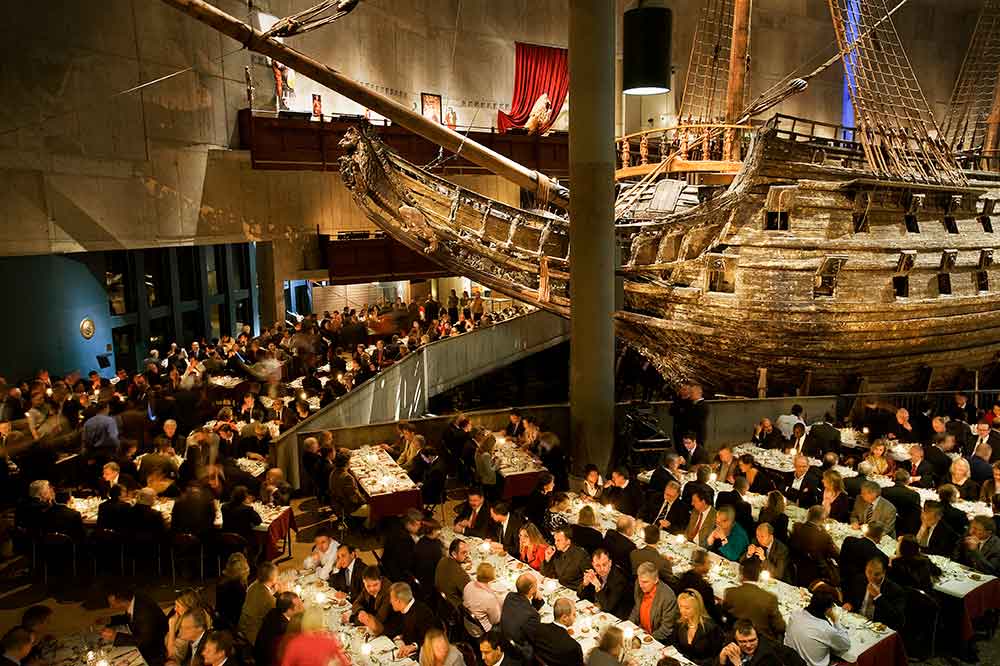 Experience the Vasa Museum, the history and time of a ship.
Invite your guests to a dinner or a reception at the Vasa Museum!
In the Ship Hall we offer seated dinners for up to 800 guests and standing receptions for up to 1,200 guests. The Vasa Museum Restaurant can accommodate up to 150 seated guests.
Prices
For prices and conditions see below
The Vasa Museum's Price list and conditions 2023
Contact the Booking Office
If you want to book an evening arrangement at the Vasa Museum or have questions regarding our venues, technichal equipment or set up you can contact the Vasa Museum's Booking Office.
Email: bokningen.vasa@smtm.se
Phone: +46 (0)8-519 548 70
The Booking Office has telephone hours weekdays from 10:00 to 12:00 and 13:00 to 15:00.
Contact the Vasa Museum Resturant
If you have questions regarding food and beverages - contact the Vasa Museum Restaurant.
Email: info@vasamuseetsrestaurang.se
Phone: +46 (0)8-661 16 20