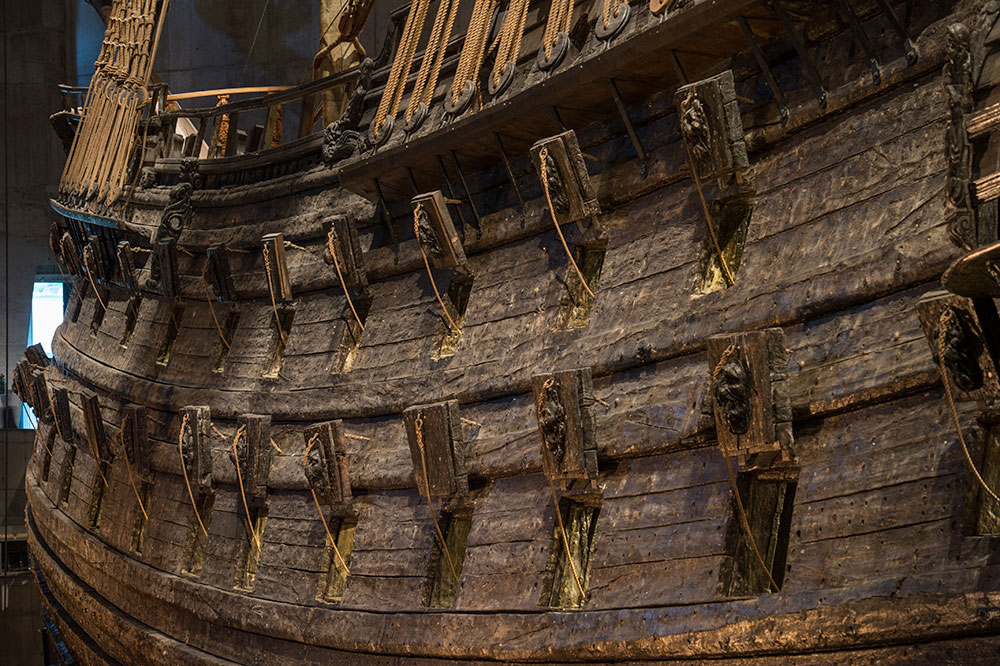 Vasa cannon
Finding the Vasa Cannon - a joint Swedish, British, Dutch and Danish project to discover what happened to Vasa's lost cannons.
The Vasa ship had 64 cannons on board. Three of them are in the museum. Where are the other 61? A project led by The Friends of the Vasa Museum launched in April 2018 aims to find out, and learn more about trade and commerce in the 17th century. Some 400 years later, Vasa still has stories to tell.
About the project
The project will run from 2018 starting with a sonar survey of Stockholm's harbour bottom. As we embark on our mission to discover what has happened to the missing cannons, we expect to uncover artefacts of historical interest that will further enrich the story of Vasa.
The methodology will include
1. Underwater exploration in Stockholm harbour.
2. Archival research in Sweden, the UK, the Netherlands and Denmark to trace cannons salvaged and sold in the 1660s.
3. A citizen science project in which volunteers and researchers work together to collect information on missing cannons held in public and private collections worldwide.
This project, a joint Swedish, British, Danish and Dutch initiative spearheaded by The Friends of the Vasa Museum in conjunction with the Vasa Museum, Swedish National Maritime Museums, the membership organisation VA (Public & Science), and the British, Danish and Dutch embassies in Stockholm, will allow our countries to revisit, in a new spirit of exploration, our shared history and strengthen the bonds between us.